Our Graduates Have 

Pivoted

into companies like
6 Weeks
5 weeks of learning and 1 off-week for implementing learnings from the program.
TBD
Apply as soon as possible to secure your spot. Space is limited in each cohort.
None
You don't need previous experience in any specific industry to join the program.
What Makes Project Pivot Different?
Live Coaching
Participate in weekly coaching sessions where you can ask questions and get feedback.
Structured Curriculum
Get access to video training, scripts, templates and step-by-step guides you can execute on.
Private Community
Connect and collaborate with other people in the program as well as the instructors.
Week 1: Find Your Super Power
Start the program by completing an Enneagram personality test and prompt questions to help you identify your superpower. Your superpower summarizes your personality, passions, gifts, strengths and skills into one ultimate trait. Then our coaches will help you map your new-found superpower to the right companies and the right potential roles within those companies.
Week 2: Build Relationships
One week 2, you will get outreach scripts and templates so that you can begin building strategic relationships with employees at your target companies. You will be encouraged to share your failures and losses with your cohort and conquer your fear of rejection. Building these relationships will give you access to more referrals and hidden roles so that you compete with fewer people.
Week 3: Communicate Your Value
This week you will start to dive into your resume, LinkedIn profile and storytelling skills. How you communicate your value at each stage of your job search will directly impact your chances of being the best candidate for the ideal jobs you are targeting. You will also be able to book 1-on-1 sessions with a coach to ensure that you are on the right path for the transition your are hoping to make.
Week 4: Catchup & Implementation
Take this week to get caught up on video modules or coaching session you might have missed. Each session is recorded. You can also use this time to start applying the concepts you have learned so far so that you have momentum going into the last few weeks on the program.
Week 5: Negotiate Compensation
Week 4 is crucial to making sure you get paid what you are worth when you transition careers. You will attend a live workshop to learn about each aspect of compensation and how you can find accurate information to arm yourself with before negotiating. You will also get access to scripts and coaching to show you exactly how to ask for what you want when you get an offer.
Week 6: Make an Impact
Week 5 is focused on showing you how to make an impact in your new role once your transition is complete. Many pivoters consider this one of the most important modules because it gives them confidence on what to do once they start their new role. We cover how to manage your manager, build internal network and position yourself for future raises and promotions so you can pivot in the future.
Tobi Oluwole
Tobi is a dynamic leader who started his career in tech sales transitioned into Customer Success at Shopify in 2020 and then became a Sales Lead in 2022. He has trained over 16,000 people virtually through his live masterclasses.
Tobi now has almost 200,000 followers on LinkedIn and shares valuable content daily that helps people build more fulfilling careers.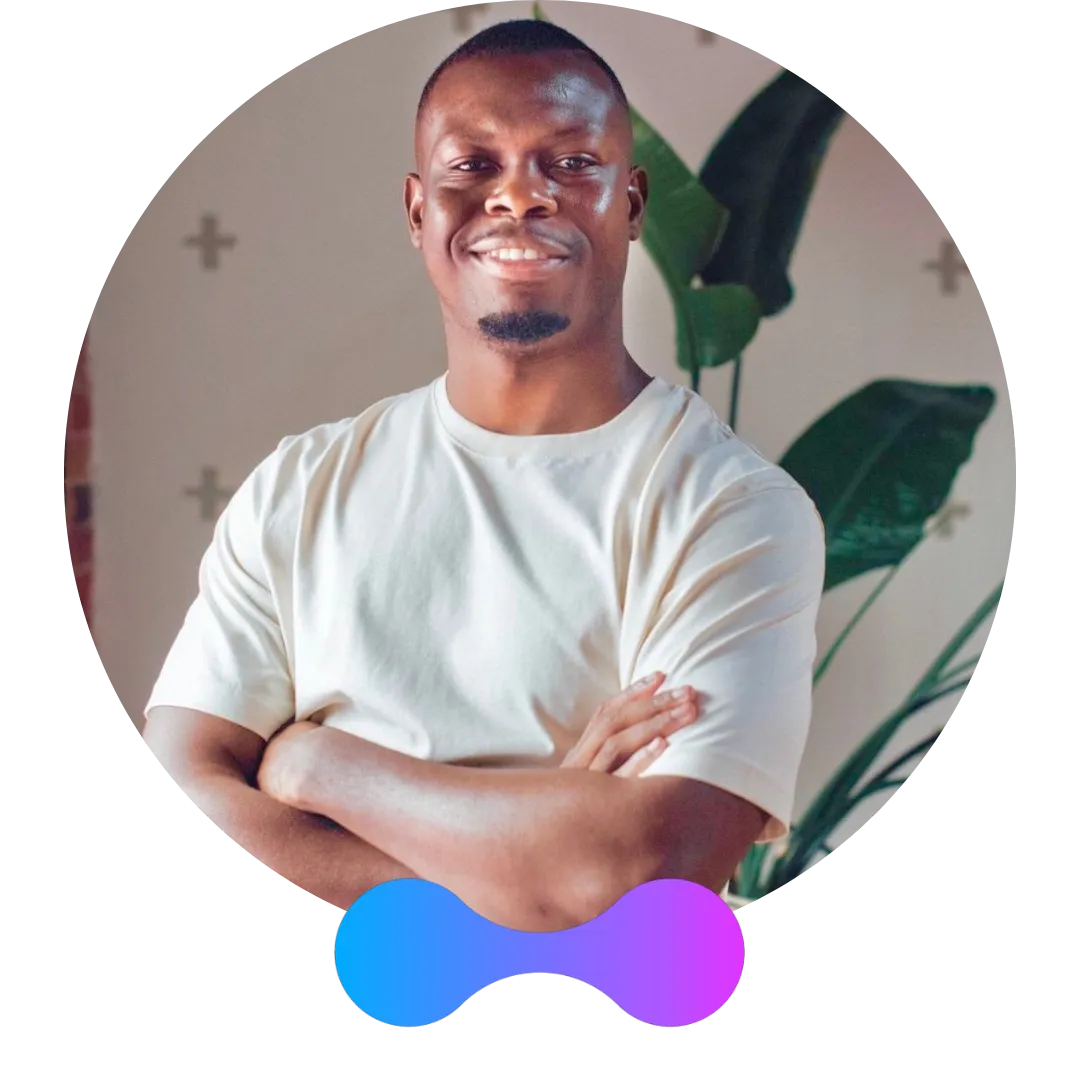 Pragya S.
"I will be starting a BDR role with Sherpa in exactly one month! Very exciting news and I'm happy to share that I can finally get back into travelling too! I've been speaking with some of you about what you have been looking for in terms of roles and I'll continue to do some research and help with the hunt as much as I can now in my free time!"
Anna M.
"I also just accepted a job! It's a Customer Success role at a Marketing company that I've been interested in applying to for while. It's definitely a step in the right direction to what I'm looking to do! The networking and interview skills that we learned really helped me land the role! "
Laith F.
"I didn't want to say anything until it got finalized but as of this morning, I am so happy to say that I've joined Shopify as a Capital Sales Specialist!
I just resigned today and I look forward to joining my dream company. I want to say thank you all for your support throughout the process!"
Luciana B.
"I just wanted to say thank you! I finally got a good position! I increased my salary and tons of benefits, I'm so happy for seriously taking the course with you. You gave me back my confidence 🙏 THANK YOU!"
Jonah S.
"Hi Project Pivot Fam! Just wanted to let you know that I recently accepted an offer to be a recruiter with Placemaking 4G. I'm really excited about the opportunity!"
Haroun A.
"I'm excited to tell you I officially signed with Slack 🙏
Just wanted to update you, bro. Man, your support and confidence you've given me have helped me so much throughout this. I legit can't express my gratitude bro
Seriously man thank you. I'm excited"
Submit an Application
Fill out a quick form and pick a time to speak to a 3Skills enrollment coordinator
Attend the Call
Learn more about the details of the program to see if the program is a good fit
Complete Your Enrollment
Pick a payment plan that works for you and secure your spot in the next cohort
Why did we create Project Pivot?
How long does the program last for?
What happens after the program?
Will I get 1-on-1 coaching?
Who is Project Pivot For?
How many hours do I have to dedicate weekly?
How long do I have access to the curriculum for?
What type of roles can I land after Project Pivot?
Get all the help you need to pivot
6 Group Coaching Sessions
Spend 1 hour every week with your instructor and cohort members discussing each module in breakout rooms. Get your questions answered and get inspired by stories from Project Pivot alumni and guidance on how to execute at each step.
Breakout Rooms
Collaborate with the other transitioners in your cohort and exchange ideas. Dive deeper into the concepts each week in breakout rooms and review each other's work on a live call.
Weekly Office Hours
Connect with your instructor weekly to get questions answered and dive deeper into the modules you need more support with. Get feedback on your resume or LinkedIn Profile and even prep quickly for upcoming interviews.
Ongoing Support
After the program, get access to bi-weekly workshops and coaching sessions where you can get feedback on your resume, prep for interviews, ask questions and general guidance. Stay connected to a community and insight into jobs across industries.
1-on-1 Mentorship
You will have the option to book a 1-on-1 call with an industry expert as part of the program. Learn more about their story, get advice around a specific industry or just prep for your next interview.
The Project Pivot Guarantee
3Skills is fully committed to your success, so we now offer a 100% Satisfaction Guarantee that by the end of the program you will:
Get MORE visibility than the average candidate 

You will be able to land more referrals and interviews, 

Build deeper relationships with people in companies you are targeting

Compete for better-paying hidden roles and be able to communicate your value
Join

400+ Project Pivot Alumni

 at:
*Our clients have found employment after taking 3Skills training at the companies listed above. These companies do not in any way endorse, sponsor, approve, support our training and are not in any way affiliated with The 3Skills Inc.
Praise From Project Pivot Alumni
Listen to Pragya's

Pivot

Story
From the Banking Industry to a fulfilling career in Tech Sales
Ready to get started?
This is a big decision so you might still have some questions. Book a FREE call with one of our team members to see if this program is the right fit for you.